Bring your date night to the next level with vibrating panties. Whether you and your partner have been together for years or a single night, these panties will add something special to your Valentine's Day. From remote-controlled vibes to lacy lingerie sets, we've rounded up seven of the best vibrating panties that are sure to make sparks fly. So, put your panty drawers to the test and find something special for this Valentine's Day!
1. Hanky Spank Me Vibrating Panty Lace Thong
This vibrating thong comes with a whisper-quiet vibrator, perfect for sneaking in some extra stimulation during your night out. Great for beginners, these lacy panties provide clandestine clitoral stimulation without breaking your budget. Not only is the Spank Me thong stylish, but its low-rise, comfortable fit makes it one of the best vibrating panties to wear under your favorite dress or pair of jeans.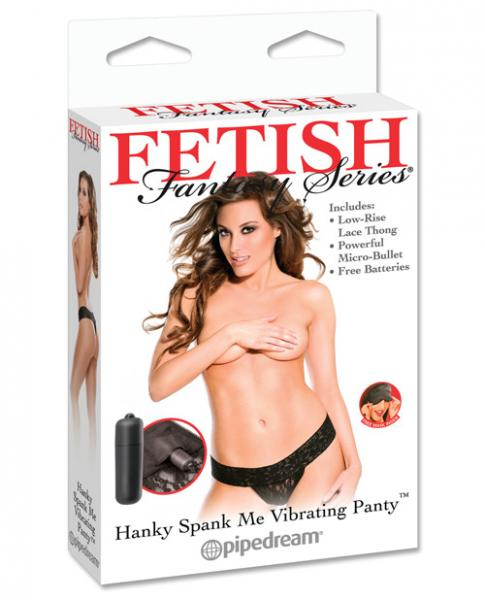 2. Fantasy For Her Crotchless Panty Thrill-Her
If you want to add more color to your lingerie collection, the Fantasy For Her Panty Thrill-Her is another great vibrating underwear. The built-in bullet vibrator has 20 different vibration patterns to bring out your best orgasm. Plus, its unique crotchless design is perfect for wearing during intercourse. You can enjoy the attention of your partner and receive direct stimulation to your pleasure zones.
With its stretchy fit, you can wear these panties for a night of passion with no worries about being uncomfortable. Hand off the wireless remote to your partner and let them drive you wild, whether you're in the bedroom or out on the town. Don't have another set of hands? You can also remove the panty vibe and use it wherever you like, making this versatile sex toy great for solo play.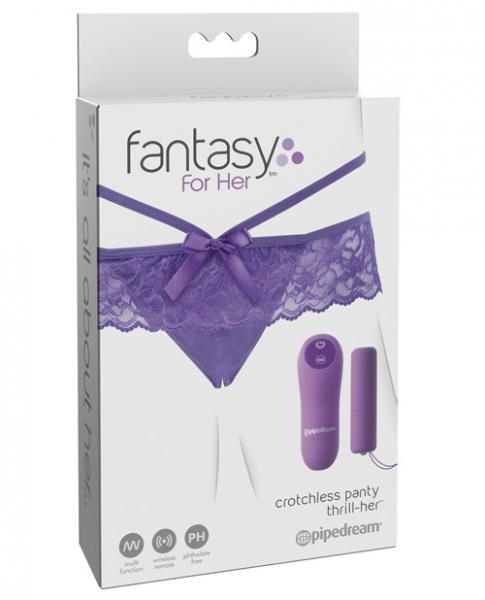 3. Gigaluv Deep Secret Remote Control Panty Vibe
This discreet, remote-controlled vibrator can be tucked away in your panties for a secret surprise. Slip the Gigaluv Deep Secret Remote Control Panty Vibe into your favorite black thong and let the panty vibrator go to work. With its 10 vibration patterns, this panty vibe will take you to new highs with internal and external stimulation.
Plus, its remote control feature makes it easier than ever to turn up the heat. If partner control gets you hot under the collar, this panty vibrator is for you. Your partner can manipulate the vibration modes at up to 25 feet, so you can spice up your night in or night out!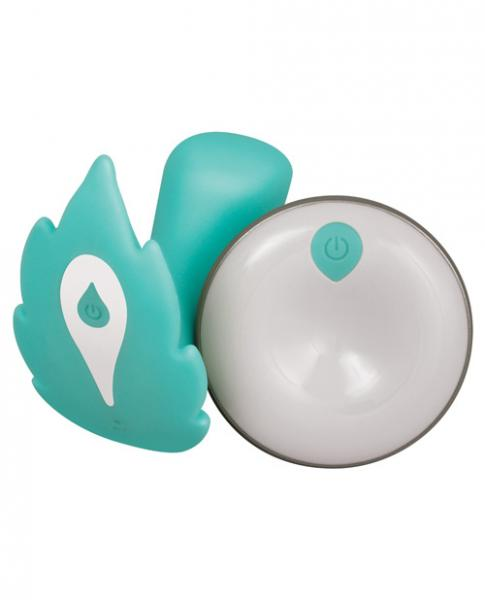 4. Pretty Love Wild Rabbit Panty Vibe
If you're looking for your next favorite panty vibrator, look no further than the Pretty Love Wild Rabbit Panty Vibe! This silicone vibrator is designed to hit your favorite pleasure points with ease. Its rabbit-shaped design provides both G-Spot and clitoral stimulation, while its powerful motor boasts 12 vibration modes for hours of fun.
This panty vibe also comes with a complimentary cheetah-print thong, so you can show off your wild side at the press of a button.
Additionally, Pretty Love's small vibrator comes with a remote control so that you or your partner can easily turn up the heat from anywhere in the room. For hands-free pleasure or some naughty surprise for a special someone, this remote control panty vibrator has you covered!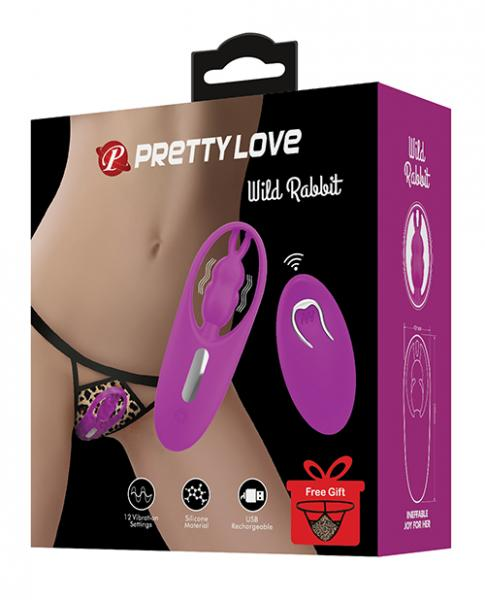 5. Vedo Niki Rechargeable Panty Vibe
Many vibrating panties sacrifice power for quiet play, but that isn't the case for the Vedo Niki Rechargeable Panty Vibe. This sex toy offers 10 different vibration patterns and six intensity modes, so you can customize your pleasure just the way you like it. You also won't have to worry about running out of batteries because this panty vibe recharges via USB. Once fully charged, the battery lasts for an hour of playtime, so you won't lose your buzz during your date!
The Vedo Niki Rechargeable Panty Vibe is crafted from body-friendly silicone, which makes it safe for use with all your favorite lubricants. Its pleasure-seeking shape is designed to hit all your best spots, while its whisper-quiet motor makes it the perfect wearable vibrator for public use. You can even take it poolside, as this remote control panty vibrator is completely waterproof.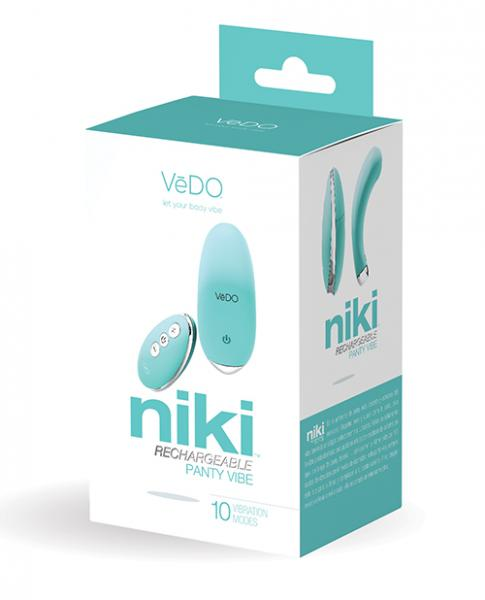 6. Dorcel Discreet Panty Vibe
If you want to add some extra sizzle to your Valentine's Day, the Dorcel Discreet Panty Vibe is a must-have. As far as vibrating panties go, Dorcel's wearable remote vibrator has one of the sleekest designs, its curved shape expertly molding to your vulva. Although this panty vibrator has its own set of vibrating undies, you can also easily slip it into your favorite pair.
As you have seen, we appreciate sex toys with versatile vibration power, which is why the Dorcel made our list. It offers 10 vibration modes that will tantalize your senses and keep you coming back for more.
Nothing takes you out of the mood like a cold sensation against your clit. What sets the Dorcel apart from other wearable vibrators isn't its rumbly vibrations, but its warming function. With a press of the remote control, this small vibrator feels just as warm as your partner's touch. So, you can let him get hands-on or let yourself keep complete control.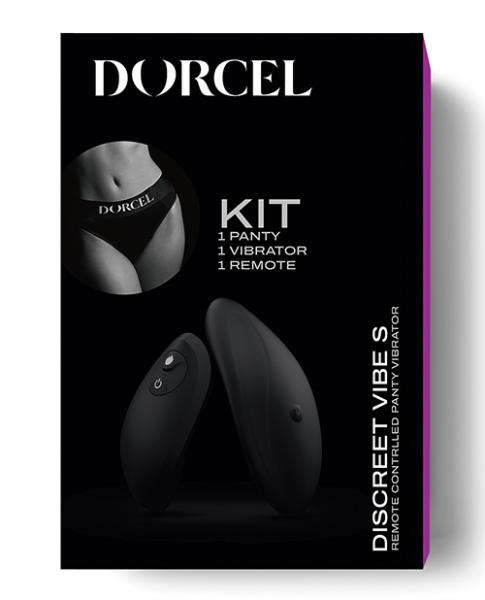 7. Lia Wearable Panty Vibrator With Wireless Remote Control
Last, but not least, is Lia Wearable Panty Vibrator. This tiny vibrator is designed to sit comfortably in your underwear, and its ball-shaped point provides you with direct clit stimulation. With its flexible silicone material and curved shape, it hugs your body perfectly for maximum pleasure.
The Lia comes with a wireless remote control that gives you even more power over your pleasure experience. It has 10 different vibration patterns to keep things interesting. Plus, the charge lasts for up to 45 minutes, giving you and your partner plenty of time to reach your peak.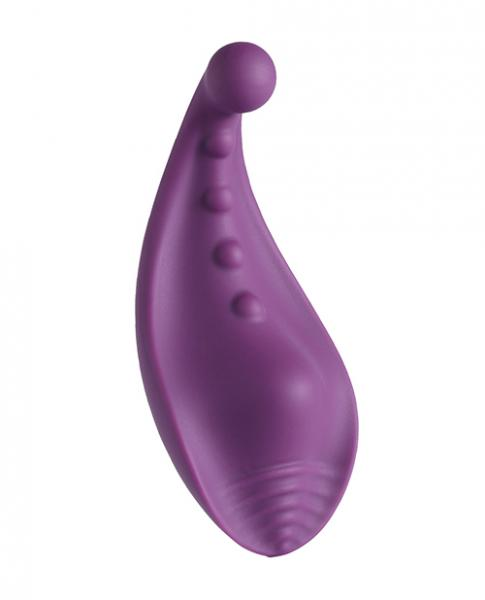 Find the Best Vibrating Panties For You
No matter what type of vibrating panties you choose this Valentine's Day, all of these options guarantee an unforgettable experience. Whether you're looking for discreet fun, powerful vibrations, or long-lasting comfort, Romantic Adventures has the best vibrating panties for you. Have fun exploring and finding out what works for you and your partner. Happy Valentines Day!